The handheld etching press.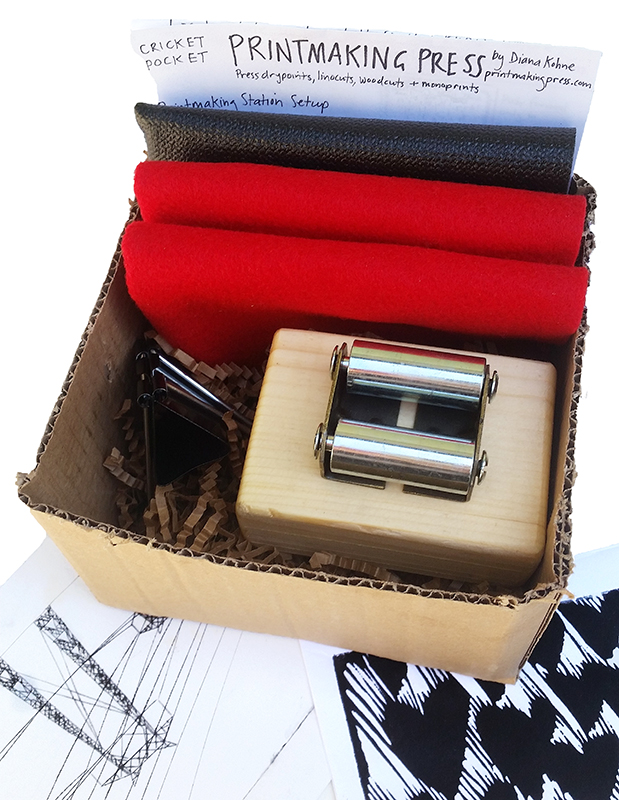 About the Press
My Pocket Press prints etchings, linocuts, monoprints, collagraphs and more without a bulky, expensive floor or tabletop press. I have even created letterpress cards with it. Essentially a handheld etching press, the Pocket Press is perfect for all printmakers; from professionals who can't always make it to the print lab to students who are just learning the craft. Unlike any other small printmaking press, your print's size isn't limited by the width of your rollers. The Pocket Press prints in overlapping rows and the concentrated force of its rollers press even the deepest etchings by hand.
Each little printmaking press is handmade by me. I've used this press for nearly a decade to press all of my prints, and I never did end up getting a big press. I've taught middle school students, college students and even Skillshare's co-founder how to press prints with my Pocket Press. -Diana Kohne, owner and operator
Sold out?
The newsletter is the best way to be alerted when the next batch of presses comes out.